—
yo!
sorry you haven't heard from us for a while, we're currently knee deep in making the first monument valley lp. we're expecting to have something for you to hear early in the new year, and really looking forward to inflicting it on the world.
in the meantime, with winter/christmas in mind, we've made a few monument valley beanies. as modeled below by our friend O.B., they're black, one size, with a white MV logo embroidered on the front. we've only made a few, so if you want one head on over to the shop. also, we've hardly got any copies of the tongues ep/book left now, so if you've been planning on getting one of those now is probably the time. if there's any other monument valley merch you'd like to see let us know on email, or hit up Ned on twitter.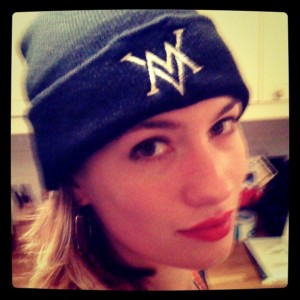 finally, here's a couple of things we've been listening to while making the record. in no particular order: this, this, this, this, and this.
big love
—